In JuliaSimModelOptimizer one can perform parametric uncertainty quantification using parametric_uq with an InverseProblem. The result of a parametric_uq call is a set of parameters which sufficiently fit all experiments to their respective data simultaniously. We refer to this as the ensemble of plausible parameters, which can be subsequently subsampled following the subsampling API.
The following are the choices of algorithms which are available for controlling the parametric uncertainty quantification process:
If a plausible popualtion was generated in some alternative way, JuliaSimModelOptimizer still allows for importing these values into a VpopResult to enable using the virtual population analysis workflow. This is done via the following function:
Missing docstring for import_vpop. Check Documenter's build log for details.
Once VPs are generated given some multi-experiment data, we can use them to expand our analysis scope to dimensions where, for example, experimental data collection is difficult. This objective is schematically shown in the figure below. Here, we summarise three groups:
We can use the PS to model the system for new values of model parameters. Note that here we refer to model parameters not as parameters that specify a patient, but other, independent parameters of the model. As an example we have the reaction rate α.
We can use the PS to model the system for new initial conditions for the observed states of the sytem. Here, this relates to Protein A and B.
We can use the PS to model states of the system that have not been observed. These are Protein C to H in this example.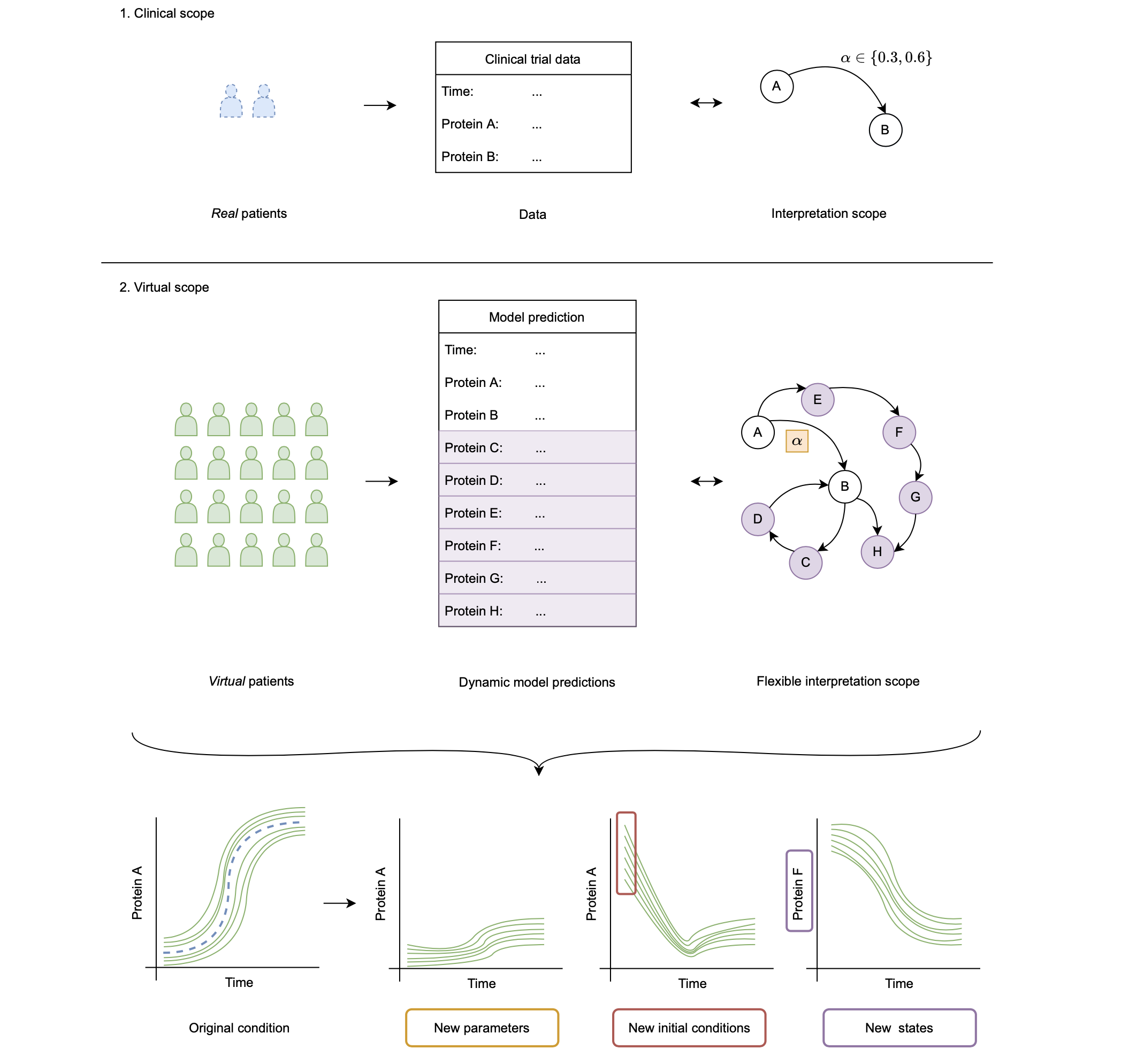 The following functions enable such analyses: